How to Write an Argumentative Essay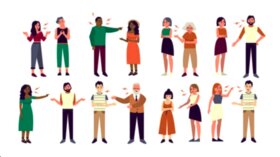 An argumentative essay is written to establish a position or a point of support on an issue by providing supporting evidence or reasons. Most argumentative essays are on topics that are related to technology, health care, science and politics and are a common assignment for college students, as well as high school students. A well written essay has the following characteristics:
It introduces a captivating topic that engages the reader.
Considers and explains all side of the issues in a fair manner.
Addresses all potential counter arguments that could be to the writer's view
Persuades the reader to consider a new view or perspective.
Elements of a good argumentative essay
Three crucial elements are required to have a good argumentative essay. These are:
A straightforward thesis statement in the introduction.
Logical reasoning and points which support the thesis statement.
Relevant examples or evidence which support the facts.
A step by step guide is hereby provided on writing the elements of a good argumentative essay.
A thesis statement


A thesis statement is a summary composed of one or two sentences that make the claim of your essay. A good thesis statement tells the reader what the essay is about to decide whether to read the essay or not. It should state the claim, your stance/position, and the main points that support your claim within the topic.

Researching the essay and organizing findings


It is important to research an argumentative essay to present solid evidence. The research should include reference sources, including journals, documentaries, and books by credible sources and industry experts. It is important to read broadly and keep an open mind to have a balanced essay.

Draft a structure and write your essay


This will help to provide a consistent flow to the argument.
The structure of an argumentative essay
First Paragraph: Background and Thesis Statement


This, as an opening statement should grab the reader's attention, and provide a background for the essay to provide the readers with information. It should address:

Why is this issue important?
What are the root causes of this problem?
Who or what is affected?
Are there any solutions available?
What can or should be done about it?

Body Paragraphs: Develop your Arguments and Provide Evidence


Dedicate paragraphs that support a point and all arguments. Each of these arguments must contain a Claim, which supports your statement, as well as Evidence and explanation. Relevant evidence must support the claim, which is in the form of findings.

Conclusion


This is one paragraph that reiterates the thesis and summarizes all the arguments made under the paragraphs. A good conclusion should not introduce new points but should appeal to the reader's emotions to connect the topic to the reader.