How to Write an Academic Report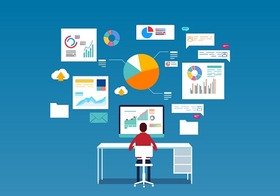 If you want to write a good report, you should consider several key items. Most tutors demand that students submit their assignments in report form instead of essays. The same can be said of a business environment. Reporting writing is common in many businesses as workers are tasked with noting down daily work report analysis. You should first prepare and have a well-developed framework before embarking on writing a report. Your report should be captivating, and it is supposed to be consistent with the topic you have decided or given to discuss. It is important to know who the reader is, understand the report's purpose, and any additional information that might be included.
Once you have gathered the required information that you feel sufficiently identifies the basis of your report, you are required to organize the steps to outline your ideas. This will make it easier to have a flowing and proper set of thoughts that reflects on what the report is all about. Your report should concentrate on pure facts, unlike writing an essay that is based on reasoning and arguments. It would help if you also considered making your report brief, precise and sharp to address a particular audience.
The following steps can be followed when writing a report:
It is important to identify and understand your audience. This will enable you to establish a professional report based on the relevant information to that audience.
Your report should be structured in a manner that focuses on the purpose of the report and covers a style that navigates through the essential guidelines that are required.
Additionally, your report should contain a clear layout with bulleted points, subheadings, references, and recommendations. These are very important in report writing as they set the pathway for the facts to be discussed.
Your report should have facts that are correct and not biased. As a writer, you should provide a detailed outline of ideas and thoughts, and that it is well numbered, and if necessary, a table of content should be provided.
The reporting you are writing should have a conclusive paragraph that links all the information provided, and the conclusions should determine if the report is generally well thought out.
Finally, as a writer, it is critical to note the writing style and avoid at all costs using jargon that might make it difficult to explain and therefore making the language irrelevant. Use concise and straightforward language for the reader to conceptualize. You should pay close attention to your report by ensuring you proofread and edit your report, as this is an essential process in report writing. It allows for an efficient and effective report before submission.